Share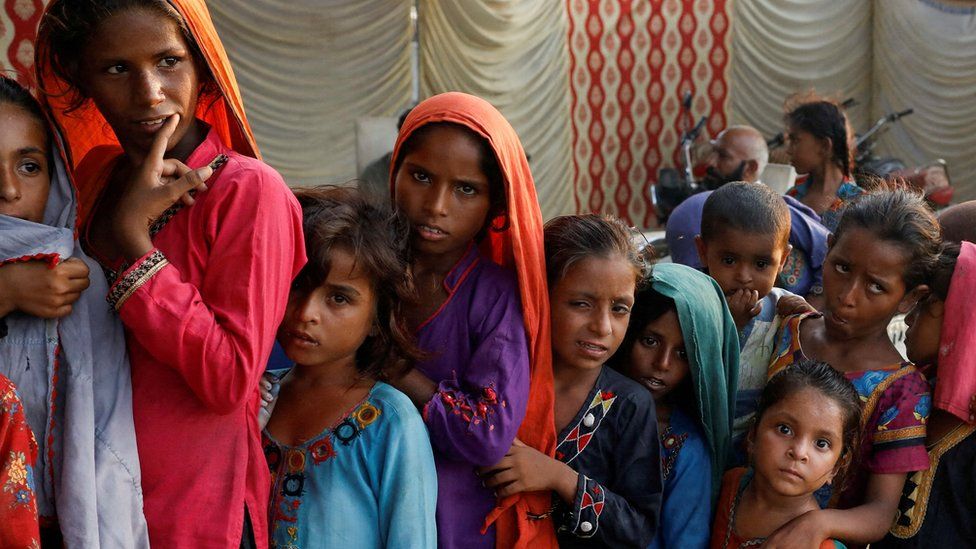 Donors from around the world have pledged more than $9bn (£7.4bn) to help Pakistan recover from the devastating floods that hit the country last year.
It amounts to more than half of the estimated $16.3bn Pakistan needs to recover from the disaster.
Last year's floods killed at least 1,700 people, displaced eight million more and destroyed infrastructure.
The pledges come as Pakistan continues negotiations over the next instalment of an international bailout.
"Today has truly been a day which gives us great hope," Hina Rabbani Khar, Pakistan's minister of state for foreign affairs said at a climate conference held with the United Nations (UN) in Geneva.
"I think the message from the world is clear: the world will stand by those who go through any national calamity," she added.
The Islamic Development Bank, the World Bank and Saudi Arabia were some of the biggest donors.
The European Union, the US, China and France also made contributions.
It came after UN Secretary General Antonio Guterres called for major investments to help Pakistan recover from what he called a "climate disaster of monumental scale".
IMF bailout
On the sidelines of the conference Pakistan reiterated its commitment to completing a bailout programme with the International Monetary Fund (IMF).
It came as the IMF has yet to approve the release of $1.1bn which was originally due to be made in November last year.
The nation of 220 million people has been struggling for years to stabilise its economy.
Last week the government ordered shopping centres and markets to close early every day to help save electricity.
Pakistan generates most of its power using imported fossil fuels.
Global energy prices jumped last year, putting further pressure on the country's already dwindling finances.
To pay for those energy imports the country needs foreign currency, especially US dollars.
However, the Pakistan government saw its reserves of foreign currencies fall by about 50% last year.