Sherene Headley got a big surprise when she checked the invoice from her manufacturer in China this past autumn.
The founder and chief executive of Mokkah, a London-based company that makes shoes in large sizes for women, had ordered 57 pairs of black suede boots to sell to customers.
But the manufacturer's invoice, which was priced in US dollars, was about 20% more expensive than Ms Headley had expected.
When the British pound sank to a record low against the US dollar in September, her fledgling company's overseas buying power dropped with it. The pound's fall makes goods priced in dollars much more expensive to buy.
For any business, that can be a shock; for a new business, it can be debilitating.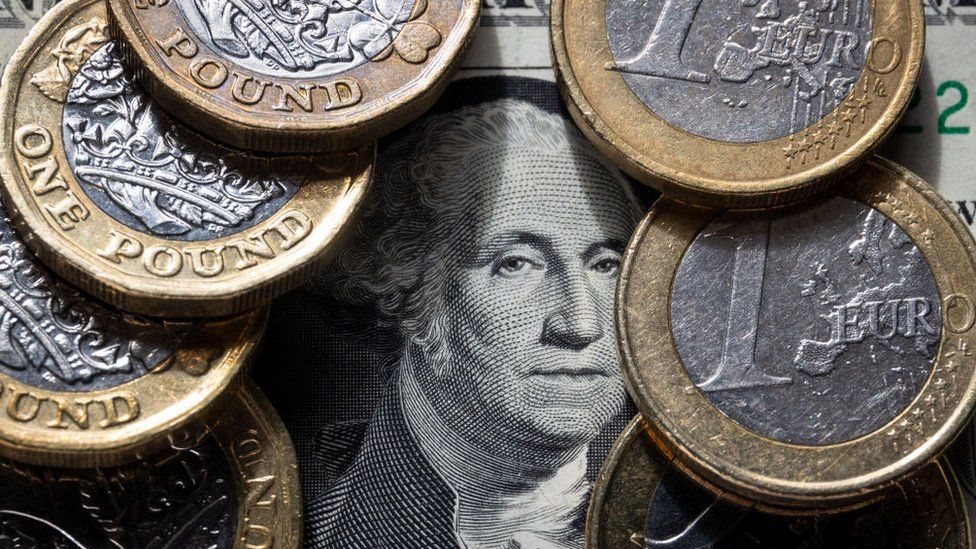 "A lot of small businesses, their margins are quite small when they're trying to get their businesses out there," Ms Headley says. "So I knew from the outset that I could never compete with the High Street [on price] because we just haven't got the resources to be able to do that."
From its inception, Mokkah has been a lean, bootstrapped company. Using Crowdfunder, the fundraising platform, Ms Headley raised £13,000 in June 2020, to launch the firm.
Thanks to advice from her business mentor, Ms Headley prices her products high enough to protect against unexpected increased costs.
"Luckily for me, who is new to business, I was able to put some measures in place so my selling rate for the UK would work out OK, even with this increased conversion," Ms Headley says.
"It would still allow me the space to be able to be like, 'this is what I could plug back in to get another pair of shoes, or another sample made'."
While the pound has stabilised since September, it is still historically low against the US dollar.