We're only two months into 2023 and, if you're like most people, you're still not over 2022 — between the start of a major war, the economic aftershock of the pandemic and sky-high inflation, the year has been stressful for almost everybody for different reasons.
For investors, the year has also been roiled by both market anxiety and changes to retirement savings. In its preview to its 22nd annual "How America Saves" study, investment advising giant Vanguard found that its average 401(k) balance was $112,572 at the end of 2022 — a 20% drop from the previous year.
DON'T MISS: The Average New Car Payment Sounds Like A Sick Joke
To avoid a picture skewed by the top range of accounts, Vanguard also looked at the median account — $27,376 — which is a 23% decrease since year-end 2021.
'Significant Declines In Both The Equity And Bond Markets'
"Inflation, which reached its highest point in 40 years, remained a concern for policymakers as well as American households," the study's authors write. "Central banks responded by aggressively increasing interest rates, creating multiple economic challenges. First, the rise in interest rates, and anticipation of additional rate hikes, contributed to significant declines in both the U.S. equity and bond markets."
In times of stress, there are those who check their 401(k) every day and see their mood rise or fall accordingly as well as those who forget the link to the Fidelity website. In 2022, the number of people outside target-date or other professionally-managed funds trading actually went down — while that number was at 8% in 2021, the 6% seen last year is the lowest it's been in the last two decades.
Instead, most chose to stay put or even save more — according to Vanguard, nearly four out of every 10 people with a retirement savings plan increased their deferral rate or the portion of their wages put into the 401(k). At the same time, the number of account holders with broadly diversified portfolios rose to 79% by the end of the year.
"Given the uncertainty in the economy, it is remarkable that 94% of participants did not make an exchange throughout the entire year," write the Vanguard authors.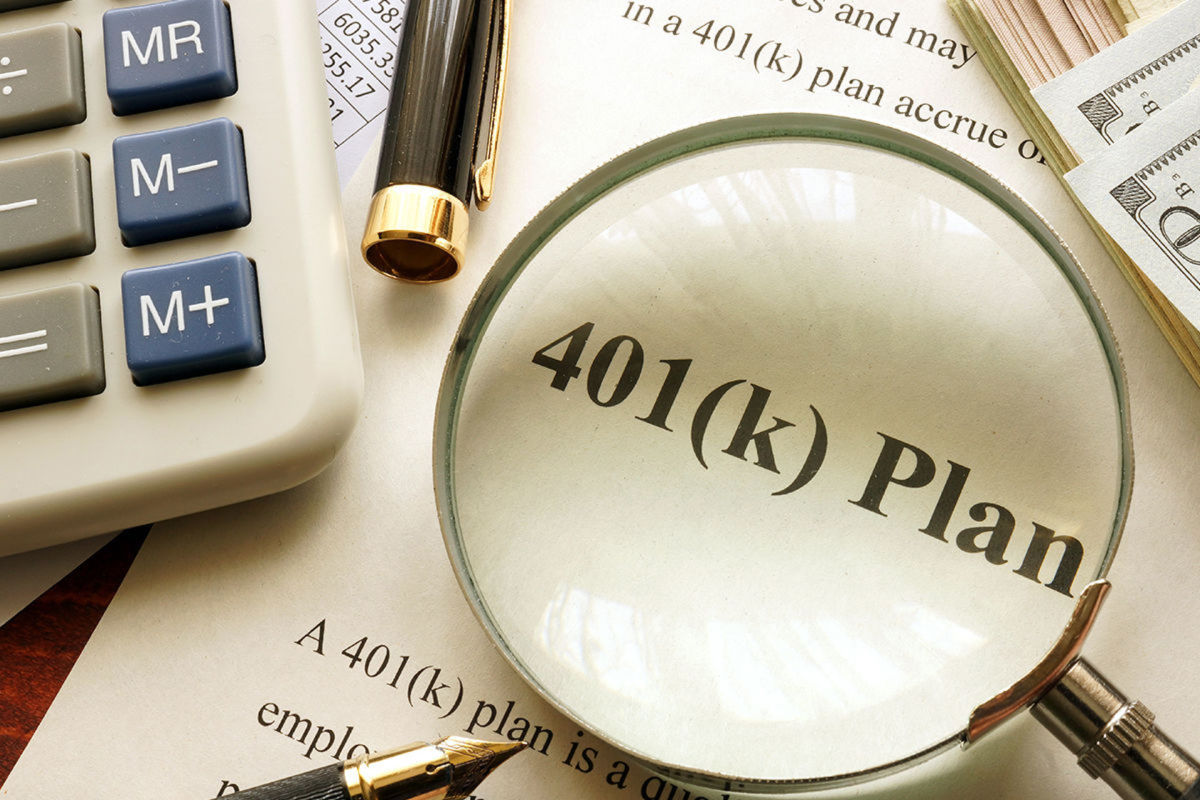 How Often Do You Check Your 401(k)?
Only 9% decreased it while everybody else stayed put. While withdrawals due to hardship increased from 2.1% to 2.8%, more than 97% of those below retirement age did not make any early withdrawals to deal with problems.
"While average account balances decreased by 20% in 2022, primarily driven by negative market performance, participant behaviors mostly remained positive," write the Vanguard authors. "[…] The proportion of participants in professionally managed allocations increased to 66%, and 79% of participants maintained a balanced strategy, up slightly from 78% in 2021."
Standard investment advice for those saving for retirement is to keep putting money into the 401(k) and not check on it — this is especially true for younger workers who have years to weather out uncertainties of a given year for major growth over the decades.
"If we look at our 401(k) statements day to day to day […] you're focusing on the wrong thing," America's Best 401(k) CEO Tom Zgainer told TheStreet in a 2019 video interview. "Let time take its course but certainly a once or twice a year rebalance, or review, to make sure you're on course [is warranted.]"