The Crown Estate, a British commercial property portfolio historically belonging to the monarch, began court proceedings against Twitter over the tech giant's alleged non-payment of rent in its London offices, a spokesperson of the property business told CNN on Monday.
The Crown Estate is run by an independent board and boasts a collection of commercial buildings and land which generate profits that are collected by the British government for public spending.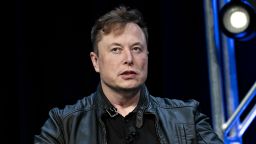 Twitter sued by landlord for allegedly failing to pay rent
According to the Crown Estate spokesperson, the legal action follows previous contact with Twitter regarding the rental arrears on its office space at 20 Air Street, London. Discussions between the companies are ongoing, the spokesperson added.
CNN has reached out to Twitter for comment.
Twitter currently faces at least one other lawsuit over unpaid rent. A commercial landlord is suing Twitter for breach of contract after the company allegedly failed to pay rent for one of its offices in San Francisco.
The lawsuit concerns Twitter's office space at 650 California Street, not its main headquarters on Market Street. But it came after media reports said Twitter's new owner, Elon Musk, had stopped paying rent on Twitter's office space globally — including for its headquarters — and had told employees not to pay company vendors, in an apparent effort to cut costs.